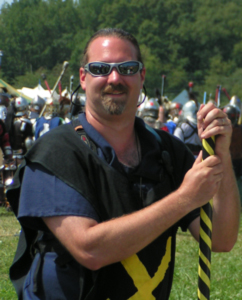 EK Deputy Earl Marshal for Siege
Lord Richard le Hauke
siege@eastkingdom.org
Greetings!
As we prepare for War Season, I encourage each of you to fix and repair equipment, build new weapons and ammunition, hold, teach, or attend classes and help us build the Siege Weapons Community. Let's make Siege weapons the definitive and deciding factor on any field, in any battle in which we participate.
Sincerely,
Richard le Hawke
siege@eastkingdom.org

..
People
To begin, here is Contact information.
You can find marshals in your area for help with questions, find information and listings. Marshals can sign in and update their information.
Marshals pages.
Events
We don't have the Events page ready yet.
The Interkingdom Siege Weapons competition is underway. Find more information at ISWC
Library
The library has information on building and competing with siege. Rules and Regualtions can be found on that page. The community can download these documents or upload relevant ones.
Library
The gallery has pictures. Gallery
Links to other pages of interest to the Siege community. Links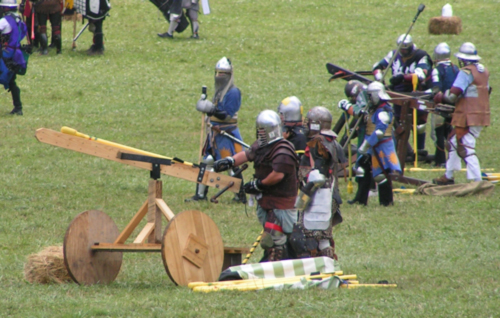 News
February 2013
We are in the process of ravamping this website. More and updated information will be appearing in the coming weeks. Please let us know if there is anything that you would like to see here!
Officials
TOP

.

.


[ East Kingdom Officers Listing ]